Categories index
Quick Pilates workouts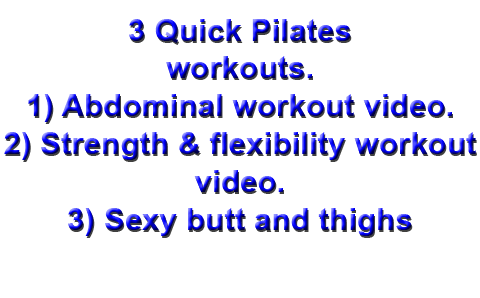 Description
Pilates is a group of exercises aim improve the overall strength of your body, with particular emphasis on core strength. Pilates exercises are usually done on a mat or involve using additional equipment, such as a chair or ball.
Core workout with your personal trainer Daniela Vannucchi
Description
There are many groups of muscles in your core, including spinal and abdominal muscles, as well as your diaphragm and pelvic floor. The Core workout takes you through a program of exercises to develop your core muscles step by step.
Pilates Beginner + Intermediate + Advanced
Description
This set of 3 videos cover Pilates for the beginner, intermediate techniques and the 3rd video covers advanced Pilates techniques.