Joint Venture partner notes.
Last update 18th Oct 2019

We are currently looking for people to work with us as a partner. You just need a computing device (mobile phone (smart phone), tablet, laptop or computer with an internet connection. You will need to be able to basic computing skills, including browsing the internet. Our partners can earn 50% of the profits. If you are interested in working with us please click here to contact us and send us an email. Please include in your email that you are interested in working as a joint venture partner on a win-win basis.

Note, this Joint Venture partnership program is almost ready to go live. If you are interested in becoming a Joint Venture Partner please register here or contact us if you need additional information so that we can let you know when it is ready to go live. As soon as it does public you can start benefitting.

This page contains information for those interested in working with me as a Joint Venture Partner.

This Joint Venture Partner program was initially developed for my use only, however knowing how others struggle to make money online, especially those with little technical or internet marketing knowledge or experience, I am offering it on a Joint Venture Partnership basis FREE of charge. This means that my Joint Venture Partners, do not need to worry about the complications of setting up a website and all the related issues, finding products, marketing material etc.
This Joint Venture Partner program vs Affiliate programs
There are a number of significant differencies between this Joint Venture Partner vs an Affiliate program. Without getting into too much detail most people fail with Affiliate programs, as they say the devil is in the details.

Some of the reasons why people fail with affiliate programs include:-
1) Not having all the facts needed to succeed
2) Not having the required resources
3) Not taking the required action.
4) Not being able to compete with others.
5) Not receiving commissions on all back end sales.
6) Not having sufficient guidance / mentoring.
While many Joint Venture Partner programs require a cash injection of money, to buy into the program; this means that many people just cannot start. This is not the case here, you do not need to buy into the program and you do not need to even need any money to start, although some paid advertising can accelerate the rate of income generation.

As a Joint Venture Partner with this program, you do need the ability to follow some simple steps on a computer / laptop / tablet / smart phone to place adverts or comments.

This Joint Venture Partner program can be used to generate some additional income or your main income.

We wanted this this Joint Venture Partner program to be avaiable to anyone who wants to earn some additional income, either part time or full time so:-
If you can do some simple steps on a computer / laptop / tablet or smart phone to place adverts or to post comments
Do some basic online steps to transfer your sales money on your Paypal account (for tips on creating a Paypal FREE Paypal account click here), that we will take you through if you do not currently know how to do this.
Id You are ethical and work within our terms and conditions
Basically that is it. Sorry we did not mention, You can:-
Work from anywhere, your home, on the beach, on the move (even at sea) as long as you get online or have someone do this for you.(1)
Work at time that suits you. There are no fixed hours. You do not need to ask permission to take time off.
Part time or more.
Be any legal age
Be any gender.
You do not need to be online all the time, however you should check for any emails on a daily basis or get someone to do this for you if you will be off-line for a period of time.
You can take a break/holiday at anytime and for any duration.(2)
Note 1), While this can be done in almost all countries in the world, if you live in one of the few countries in the world where they impose restrictions check with their stipulations.
Note 2), Even if you stop advertising or posting comments for a period, you can still receive additional sales. These additional sales may come from a number of sources including:-
Links in previous posts
Links in marketing material.
Your Joint Venture Partner links in eBooks provided to customers.
Additional orders from Your customers.
While orders are automatically full filled even in your absence, You may still need to take some actions so need to check your inbox for any messages that may require actions. You can deligate this if required.
More about the Joint Venture Partner Program
If you do have some existing digital products or digital products you would like to include please contact me.

Currently I am working on the final profit sharing module that will be completed and tested shortly. As soon as this work is done I will start the official release. In the mean time you can use the contact us form to let me know if you would like to become a Joint Venture Partner with me.

Below is some additional information about the operating principals:-

The main objective of working with YOU is to help YOU get started on a Win-Win basis with a ready to go business in a box.

I will not give you the 250 page autobiography but have included a short paragraph about me for your information.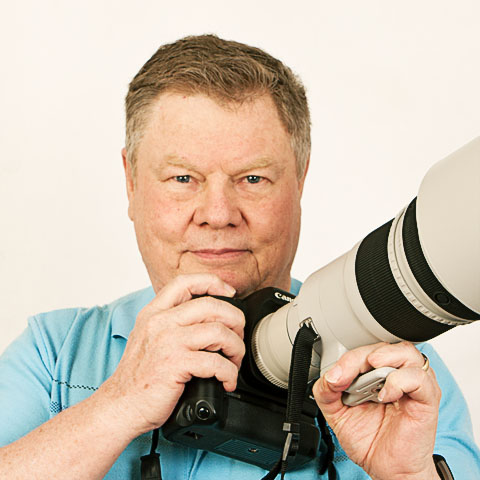 This is me with one of my cameras. I love taking pictures of horses, action photography, technical photography and more.

Over my career as an electro-mechanical engineer and decades as a software developer of applications for business, satellite communications, speech recognition, international stock market portfolios, system and business optimisation, websites design / web applications and internet marketing. I have worked for multi-million pound corporations, Small - Medium Enterprises and as a sole trader so have experience in a wide range of commercial businesses from small to big. I would like to help you on your journey to success as a Joint Venture partner.

But I also want to keep it simple and do not ask you to invest in the busieness, so becoming a Joint Venture Partner is FREE. In my mind if you start getting payments into your account you will be more committed.

Initial capital investment is one of the biggest problems many people who want to change their lives have. If you have the money to start an franchise and tie yourself down for years to come, trying to recover your initial investment, why would you want to work as a Joint Partner, with almost no financial risk. I know what you are thinking, almost no financial risk there is a catch, YOU need to put money in. Well actually you can do it without a cent but sometimes a small amount of money in can help accelerate your returns and none of this is for me, it is for some advertising. You can use FREE advertising but sometimes paying something for advertising can get quicker results and as long as you make more money than marketing costs you. I.e. you are making a profit you will be happy to pay something for advertising. This is how most of the successful internet marketers have made their money. Is there a FREE version and a GOLD / PLATINUM / DIAMOND / PRO version. No, all Joint Venture Partners are equal, no upsells, down sells etc. you do not need to buy anything.

While there are numerous reasons why people fail to start their own business, be it online, off line or a comination of the two, the botton line is that it is not as easy as most people think. The sales hype most others are giving you is not a complete package, they are only giving you part of the story. The exception is generally a Franchise where you pay for the rights, backup services, training etc.; sometimes tens of thousands to hundreds of thousands. Check out what a Mac Donalds Franchise costs.

As they say "the devil is in the detail". Without the skills you need it is not easy. Unfortunatly a lot of people are selling just part of the story and not everything you need, I aim to change that and do it for FREE.

I am looking for people who are willing to work with me on a shared profit basis. I will provide you with the IT platform (website / software), the products to sell and the marketing material. I will even provide you with the adverts you can place either using free marketing or paid advertising.

I will also provide you with the places I advertise and I have tested, so I know they work.

There is no need to re-invent the wheel, it has been done.

So how does it work:-
1) Firstly, you set up a Paypal account to receive your payments, if you do not have a suitable account. Ideally this should be a business account and it is best to keep your personal and business accounts seperate.
2) Next you register as a Joint Venture Partner
3) You use the marketing material provided or your variation of it and place either FREE or PAID advertising in either the places we have tried and tested or other places of your choice.
Now when a visitor follows your unique Joint Venture Partner link the website will automatically divide them on a 50-50 basis. If it is your turn and they buy the payment will be credited automatically to your payment account and as a Joint Venture the next visitor will use my payment account if they order.

There are a few good reasons why I have set it up this way:-
1) The money from your orders is paid directly to you, instantly, no waiting for funds to be cleared or waiting on a minimum affiliate commission before you get paid.
2) I do not have the administration load of sending you payments.
3) I do not have to manage your tax affairs, as I never receive any money and then pay you. Your money is paid directly by the client to you.
4) You have more assurance that you are receiving everything due to you.
5) Note, the 50-50 split is done on visitors received and will average out. This is easier to automatically control and does not have any bias.
6) Will it take a lot of time? No, but you do need to place your adverts or use some other method to send prople to your Joint Venture Partner link.
What happens if a client wants a refund. Good question. While it is true that everyone in business needs to handle refunds, if a product is having a high proportion of refunds we will simply stop promoting it. So, how are refunds handled; if it is your client then you refund them; obviously if it is my client then I refund them. It cannot be fairer than that. This is very easy to do via Paypal.

I do, and pay for all the technical stuff, fix any issues, pay for the hosting of both the website and the resourses and as a Joint Venture Partner we share the profits based on a 50-50 split of visitors. This makes it easy to automatically administer and you do not need to know any of the technical stuff.

If you are someone who can do everything yourself then this offer is not for you, but if you want to work together as Joint Venture Partner then you should consider this, especially if you want to do something about changing your life and are committed to taking some action.

Is this a quick get rich scheme, NO, but if you truly want to make a difference to your life and your families life this is as close to a no risk option as you can get and that is important. The critical requirement is to take action.
Can YOU get rich doing this YES
Can YOU do it YES, providing you can copy and paste. If you do not know how to do this we will show you. You will need some method of going online via a computer, laptop, tablet or smart phone.
Will YOU do it? That is up to YOU
The following products are available now for you to market as a Joint Venture Partner:-
We are currently adding hundreds of new products to the Joint Venture Partner stores. So as a Joint Venture Partner you will be able to start an online business with a wide range of products ready to go.

How to create and profit from your Facebook tribe

How to turbo charge your sales with google adwords

How you can become a niche expert

Please note, all the information provided on this website is subject to revision.
How to register as a Joint Venture Partner
2) Confirm your membership by clicking on the confirmation email.
3) Add the account details where your customers will pay on your settings page.
4) Get your Joint Venture Partner (affiliate like links) and share.
Payments for your sales will be automatically paid directly into your account as soon as the customer orders. No waiting for your money it happens as soon as your customer pays.
Your Joint Venture Partner links are more powerful than normal affiliate links for the following reasons:-
1) You get paid directly, no waiting for a month or two.
2) You get paid not only on from the initial sale but also 100% of any future sales from your client*.
1) You get the client details so you can ask them to join your own list and market to them directly.
1) As a Joint Venture Partner YOU can start marketing today.

You do not need your own website, as a JV partner you get to use a pre done website.
You do not pay any hosting
You do not pay for products to sell
You do not pay for a sales funnel
You do not pay for an email marketing tool unless you want to build your own seperate list. You can even do this using a free service currently up to 2000 people.
How to make money as a new content creator
We are interested in new content, so if you have created or could create some new content we will help you market it through our Joint Venture Partnership program. This content can be writen or recorded (audio or video).

There are 2 ways content creators can make money.

Source 1), if you register as a Joint Venture Partner (which is optional), all the traffic you generate will be split on a 50 / 50 basis, so will get 100% of the sale value from your split. This will include both your product(s) and any other products sold as a direct result of any marketing you do.
Source 2), of the 50% split of traffic that we get from the Joint Venture Partner program (not as a Joint Venture Partner), we will split this on 50 / 50 basis providing all the content is provided to us. If we do some of the creation (including sales copy) / editing work or recording and video editing the ratio will be split based on an agreed ratio based on the additional work we need to do. Our proportion will be used to cover some of the server and administration costs and some profit.
Source 3), additional sales that are attributed to you because you initially introduced a new customer and the order did not come from directly from another Joint Venture Partner marketing link.
Why we use this model
Using this model allows us to provide the content creator of content provided directly to us with a good ongoing return from sales while also providing a good return on investment for Joint Venture Partners who do the marketing. The net result is a Win-Win for all parties.