Website SEO and Traffic Tool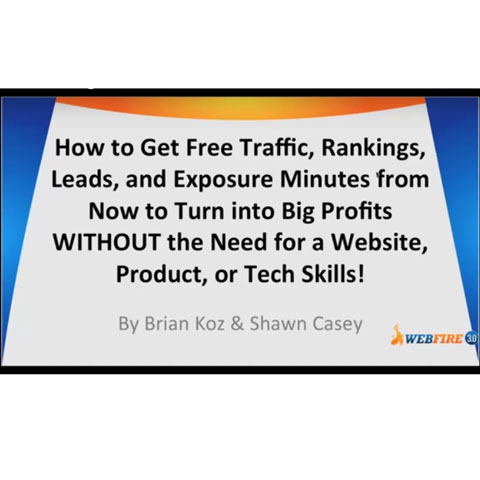 Website SEO and Traffic Tool
Description
The one tool any website owner, business owner or internet marketer must have. If you want free traffic, a high website ranking or to find customers this is a must have.
Details
1) Get your brand, site, and products instantly exposed on top ranking sites in Google, Yahoo, and Bing.
2) Get new leads automatically found for you every day that you can turn into new customers.
3) Beat out the MILLIONS of people competing for the coveted Page 1 spot on Google.
4) Target keywords better than you ever thought possible to find those hidden gems that are easy to rank for AND get lots of targeted traffic.
5) Discover hidden (and expensive) holes in your marketing
6) Discover issues with your site and have them instantly fixed to achieve top rankings
7) Spy on your competition to see where they're getting their traffic from, and then even e-mail those sites if you want to setup deals or promotions.
8) Eliminate the costs of normally expensive press release services.
9) Create unique videos automatically that are submitted for you to top sites like YouTube.
10) Distribute unique content fast and easy to the top spots for SEO and FREE traffic.
11) Uncover where your customers hang out and what questions they have that only you can answer.
12) Uncover profitable domains that you can buy out from under the noses of your competitors ... some already even ranking!
13) Track your rankings in real time and get daily updates!
14) Use WebFire for both your own sites as well as those of clients you can get to pay you top dollar to do what normally would have to be done manually (but not any more)!
15) Get real time marketing and ranking data presented to you and analyzed on a regular basis (no more guessing what gets you ranked or not -- we can tell)
16) Tap into the power of video fast and affordably on any topic you choose with our easy video maker and submitter!
17) Create detailed reports to use yourself or hand out to your clients!
18) Discover and automatically e-mail all the blogs in any market that accept guest blog posts to spread your message and build your authority!
19) Use our "Getting Started" tool that walks you through and sets up everything for you just by answering some yes / no questions and filling in what it tells you to (it automates the rest)!
Specifications
Click on the film strip for more information.