How to make money without selling using CPA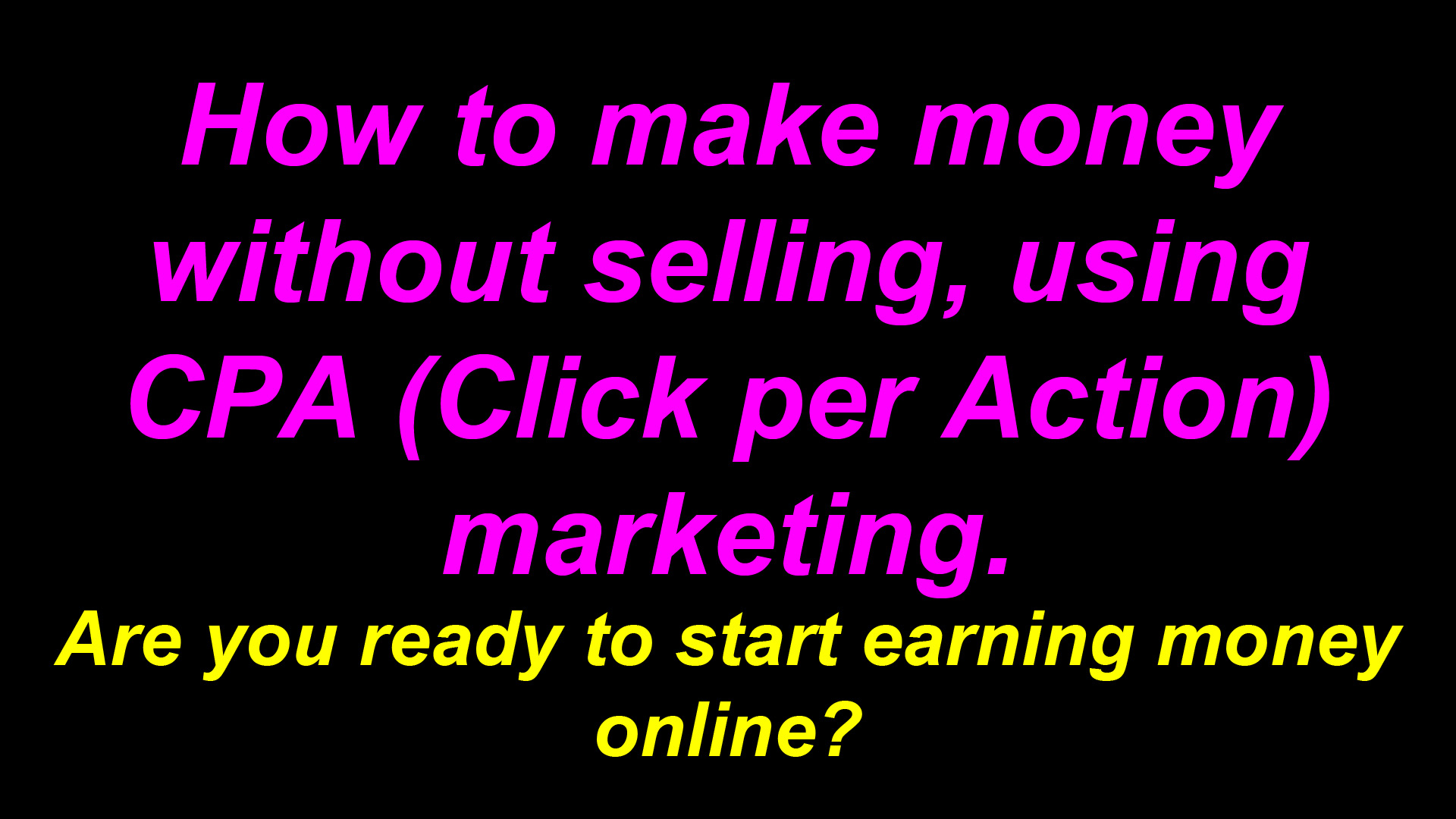 How to make money without selling using CPA
Description
This four part video course takes you step by step how to earn money without selling anything. You can either use this to generate a full time income or to increase your income.
Details
This course leads you step by step how you can learn how to make money without selling anything using CPA. With CPA you earn money when a visitor takes an action. This can be clicking on a link or registering for something or downloading a free product.
This course covers:-
1) What is CPA?
2) Getting Started - CPA Networks
3) Selecting Your Product(s)
4) What is a Squeeze Page?
5) What is List Building
6) Buying Your Domain Name
7) Selecting Your Host Provider
8) Selecting Your Auto responder
9) Build a Squeeze Page
10) Traffic Driving Strategies
11) Video marketing
12 Facebook marketing
13 Your Ongoing Marketing Plan
Specifications
This is a four part video course.
Streamed videos can be re-streamed for a period of 12 months from the order date. To re-stream a video simply log in and select the video you would like to re-stream.