Facebook marketing course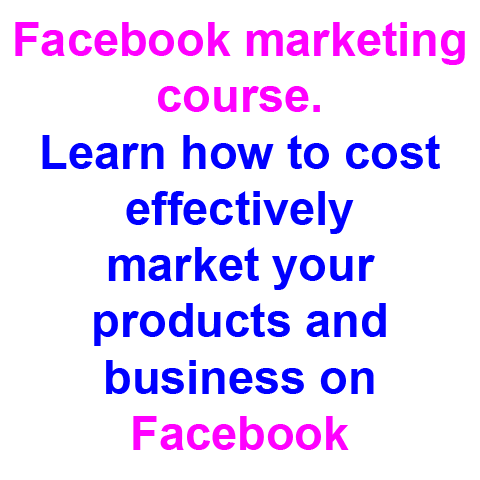 Description
This 4 part course will take you through how to market your products or business cost effectively on Facebook.
Details
Facebook currently has over 1.4 billion users. All of these users buy, rent or use products and services every day. That is a huge market place.
One of the key benefits of using Facebook marketing is that you can target your adverts to specific demographics (by age, gender, location, interests etc.) This allows you to target just the people who would be interested in buying what you have to offer which will make your marketing more focused and cost effective.
This 4-video Facebook marketing course takes you through how to use Facebook marketing to effectively market your products, business or activities. This course was created by experts in Facebook marketing and is available at a fraction of the cost of attending a physical course. You can download the full course starting seconds after you confirm your payment. So if you need to generate more orders add this course to your cart and check out now!
Specifications
This video course is supplied in 4 parts.
Duration 257 minutes (about 4.25 hours) of video.
You can view (stream) the video on your computer, laptop or any other suitable device (i.e. any device that supports video streaming, typically smart phones, tablets), as soon as your payment has been made.